Some collect coins, some collect stamps, others collect junk of all sorts. I collect computers that have been discarded by others and replaced with newer, shinier stuff. I fix those that are fixable, configure them as servers, give them some meaningful work to do, and plug them into my half vast local network.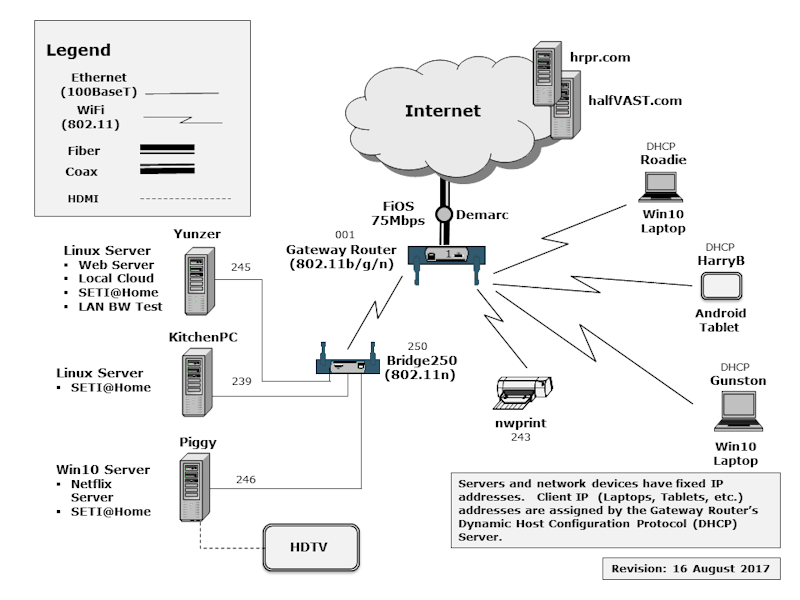 At this time, there are three servers on the local network: Yunzer, KitchenPC and Piggy.
in his past life, Yunzer was a desktop PC in my daughter's home office. Now he is a Linux Server that hosts:
KitchenPC was it's name implies, a laptop that spent most of its past life in our kitchen. Now it is a Linux Server hosting SETI@Home.
Piggy was cobbled together from the remains of do-it-yourself project that suffered from the "Too Many Cooks Spoil the Broth" syndrome. She is now a Windows 10 Server that hosts a SETI@Home Client and a Netflix application that streams video to an attached Digital TV via HDMI.