"How low am I, thou painted maypole? (Hermia to Helena)" ― William Shakespeare, A Midsummer Night's Dream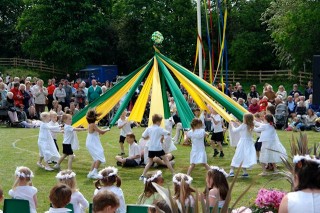 It's May Day. Are the Maypoles up and ready to go?
May 1st is also International Workers' Day, which was a really big deal in the former USSR.
And lest we forget, the first day in May is Loyalty Day here in the United States.
And, although it has nothing to do with May Day, the pronunciation is the same. 😉